The Pumpkin Patch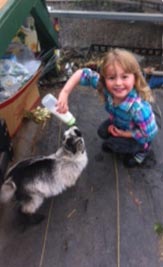 The Pumpkin Patch re-opens October 2021.
October is pumpkin fest! Bring your class to learn about pumpkins and then pick the perfect one for you. Desert Hills Ranch will be offering an opportunity to bring your students down to pick a pumpkin. Come visit the pumpkin patch. Most visitors are pre-school and elementary students, but people of all ages share the fun with the whole family.
Pumpkin pickers ride hay wagons through the farms fields so make sure to take a camera. There are some great photo opportunities available all over the pumpkin patch.
Complete your day by visiting our famous climbing goats and other barnyard animals.
First thing to know is that the pumpkin patch is part of Desert Hills Ranch. We grow a variety of fruits and vegetables specializing in variety of different products, selling them at our farm market which is located right on the farm. The farm is very active so for safety sakes the group must stay together in designated areas. Any of our friendly staff will be happy to assist you.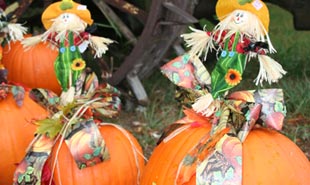 SAFETY & ATTIRE
Make sure you dress appropriately. Appropriate footwear is required. In October, it can be cooler than normal so please dress warmly. Remember: moving vehicles and hidden hazards exist on any working farm. Guests assume responsibility for their own safety and the safety of children in their care.
COST
Adults - $7.00 each which includes a pumpkin
Child - $5.00 each which include a pumpkin 
Adult ride only - $4.00 each 
Child ride only - $2.00 each 
Children under two are free of charge and allowed one free mini pumpkin out of the patch.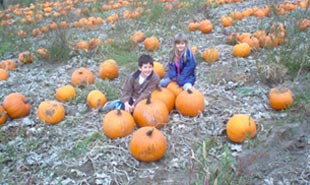 Opening Times
The Pumpkin Patch re-opens October, 2021 and will be open on weekends from 10am – 4:00pm (weather permitting) and will be first come first served.
LENGTH OF TOUR
45 Minutes
PAYMENT
Payment is required upon arrival before your tour begins. One cheque made payable to Desert Hills Ranch is greatly appreciated for group tours. If paying with cash, debit or credit you can see one of our friendly staff that is located at our fruit stand at the beginning of the tour.
RESERVATIONS
All tours must be schedule at least 48 hours in advance to ensure availability.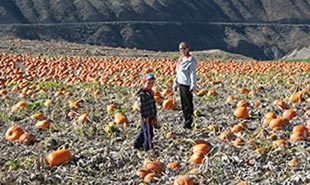 ARRIVAL TIME
Please arrive fifteen minutes before scheduled time.
PARKING
Buses will be directed where to park. Please watch for signs.
---
Our Ashcroft location is open 7 days a week from 9am to 5pm.
Our Cache Creek location is open 7 days a week from 11am to 7pm.