Events at Desert Hills Ranch
We look forward to seeing you. We want to thank all our customers for your support. Please follow us on Facebook for updates and contests.
---
PLEASE NOTE:
Our website is not necessarily updated daily, so some items listed may be sold out.
If you would like a more updated list, please visit our Facebook page or call 1-250-453-9876.
---
3-DAY, FUN-FILLED WEEKEND!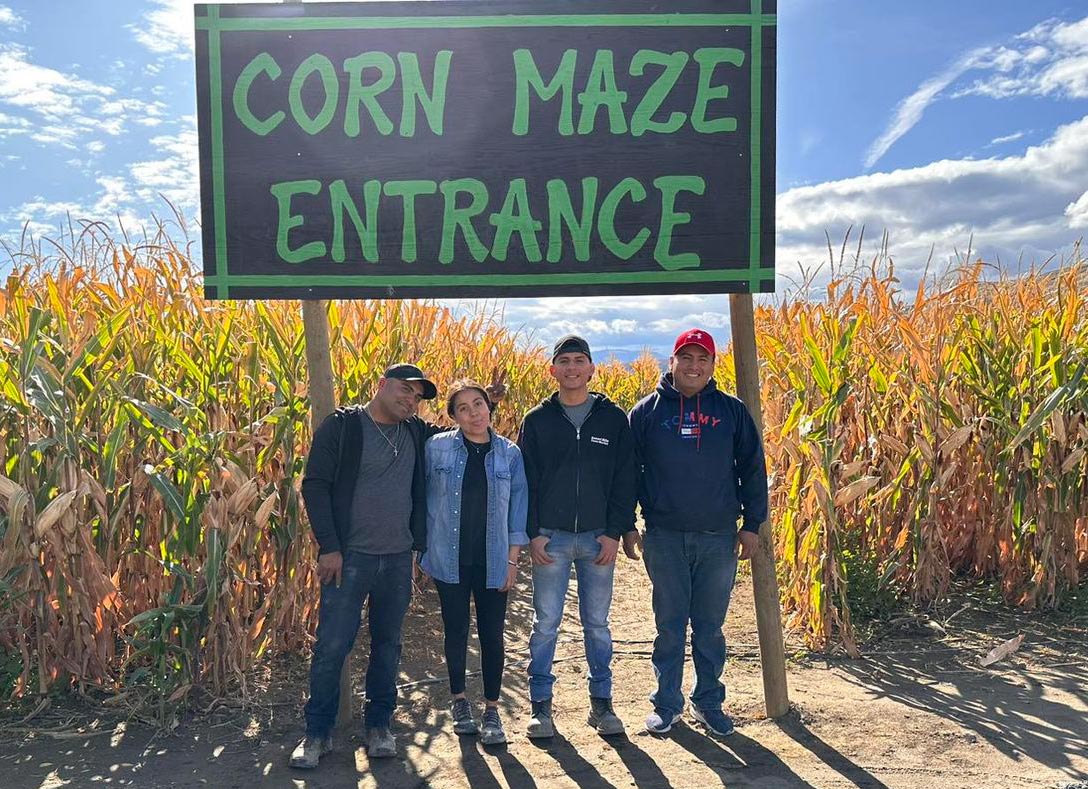 September 30 - October 2

Open 9am-5pm, 7 days a week
Ashcroft location only
BBQ:

We will be having a complimentary bbq with Desert Hills delicious corn and Desert Hills jalapeños filled with cream cheese.

ANIMAL BARN OPEN REGULAR HOURS - FREE
WAGON RIDES TO THE PATCH INCLUDING PUMPKIN AND AN APPLE - $8.00 each
CORN MAZE - $8.00 each
WAGON RIDE TO PATCH, PUMPKIN, APPLE, CORN MAZE COMBO - $12.00 each
FALL DISPLAYS - FREE

We have a few new additional displays added to our farm in the past week.

FREE U-PICK PEPPERS

Pick up your bags at the Desert Hills checkout for 75¢ each and fill them as full as you can. With the rising cost of produce, this is an incredible deal. Where can you get a full bag of peppers for only 75¢?

CORN:

We just started picking our new field of corn and have it in store for $7.50 a dozen.

HOT PEPPERS:

We finally had time to get all our wonderful hot peppers in from the field and will have fill-your-own-box for only $14.99 a box.

The box, depending on the size of hot peppers you choose, will fit between 20-25 lbs. Box is provided for free. Variety of peppers to choose from: Red Jalapeños, Yellow Jalapeños, Green Jalapeños, Serranos, Cayennes, Yellow Cayenne, Cherry Bombs and more.
Our weekly specials will be posted September 29 in the afternoon and we have some pretty incredible deals coming up, so please bring the family and come on down to Desert Hills Ranch this coming long weekend and have a blast on the farm.
Find this post on FACEBOOK and like, share, comment: "FREE BBQ" and be entered in a draw to win a $100 gift card. 3 prizes to be won!
---
---
CACHE CREEK TACO STAND is open 7 days a week from 10am to 9pm.
ASHCROFT LOCATION is open 7 days a week from 9am to 5pm.