Operations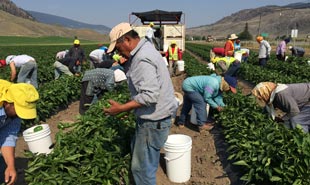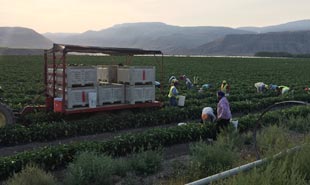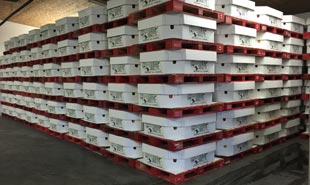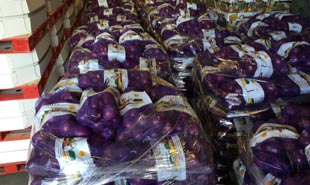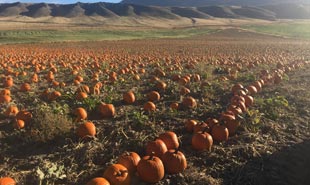 Desert Hills Ranch is a proud supplier to many grocery stores throughout western Canada.
At Desert Hills we take great pride in the over 40 products we grow. From a small start 20 years ago we found that with the soil, climate and just the right touch we could grow at Desert Hills what couldn't be grown many places in Canada. As the years progressed we added more and more products to our line. We are now proud to offer some of the Finest Melons, Peppers, Onions and so much more at your local grocer. With us being so close to our customers it allows us to pick our produce at optimum ripeness and flavor, and with short transportation distances it means that it's on the shelf and on your table quicker. And if you are in the area be sure to stop by and visit our Farm Market and see our farming operations first hand.
Food Safety
All of us at Desert Hills Ranch believe that the Environment and Food safety are of Primary concern.
Environmental Stewardship is a top priority, not only do we strive to protect the land we cultivate but also the environment we all live in. We are dedicated to using technology and innovation as well as time tested techniques to be on the leading edge of agricultural sustainability. Desert Hills Ranch proudly completed and complies with all standards of the Environmental Farm Plan, which is a voluntary program used to complement and enhance the current environmental stewardship practices of producers.
In today's ever changing global food economy, food safety is at the forefront, and we at Desert Hills recognize the importance of food safety to our consumers. Our standards are among the best in the industry. We undergo Third party safety audits annually and are proud to be certified through the CanadaGAP program, which is recognized globally. We have an excellent trace back program which allows us to identify dates, field, harvesting crew, shipper, ect. All of our handling equipment is cleaned daily and employees undergo weekly training to ensure you the finest and safest produce available. For more information on the CanadaGAP program visit the Canadian Horticulture Council Website: www.hortcouncil.ca
---
CACHE CREEK TACO STAND is open 7 days a week. Sun-Thu: 10am-6pm. Fri & Sat: 10am-8pm
ASHCROFT LOCATION is open 7 days a week from 9am-5pm.